Boulton Paul Defiant Night Fighter
The RAF Boulton Paul Defiant was powered by the same Merlin Engine as the Supermarine Spitfire and Hurricane but was slightly degraded in performance because it carried a crew of two and a heavy gun turret. B1`ecause of technical hitches it took longer to develop and only entered service in 1939. The idea behind the was to bring heavy armament to a fighter but the concept was fatally flawed as this warbird was not fitted with forward firing guns.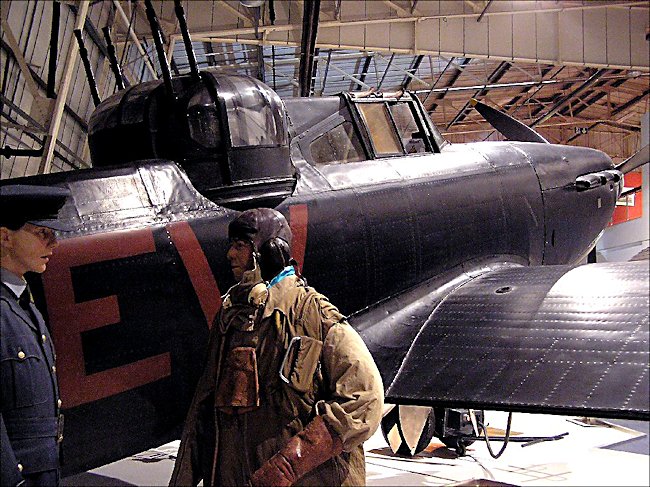 Photograph taken at the RAF Museum, Hendon, London NW9 5LL England
All Boulton Paul Defiant's firepower was in the rear four 600 round each, 0.303in Browning gun turret. The pilot and the gunner had to work in total unison if they were to avoid being shot down and inflict any damage on the more superior planes of the Luftwaffe. The first few Boulton Paul Defiant engagements with the German fighters were successful because they were mistaken for Spitfires and hurricanes and so were attacked from the rear.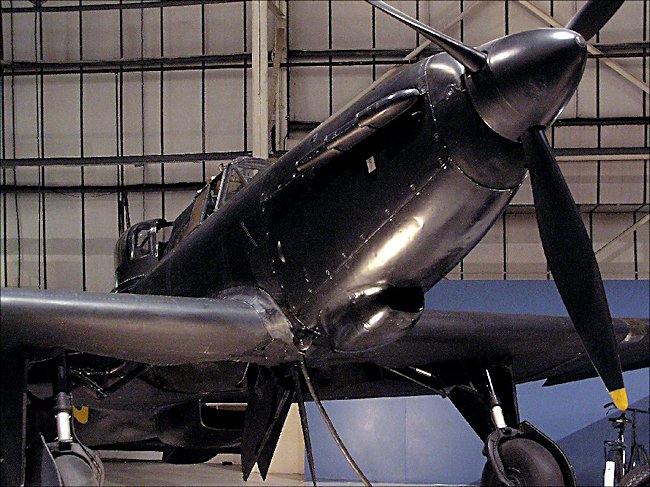 Photograph taken at the RAF Museum, Hendon, London NW9 5LL England
Defiants started to be shot down and the high losses forced RAF fighter command to withdraw them from daytime missions. They were painted black and used as night fighters and had some success during the battle of Britain shooting down German bombers. In 1941 seven night fighter squadrons were issued with Radar equipped Boulton Paul Defiant. They were replaced with the more effective Mosquitoes and Beaufighters.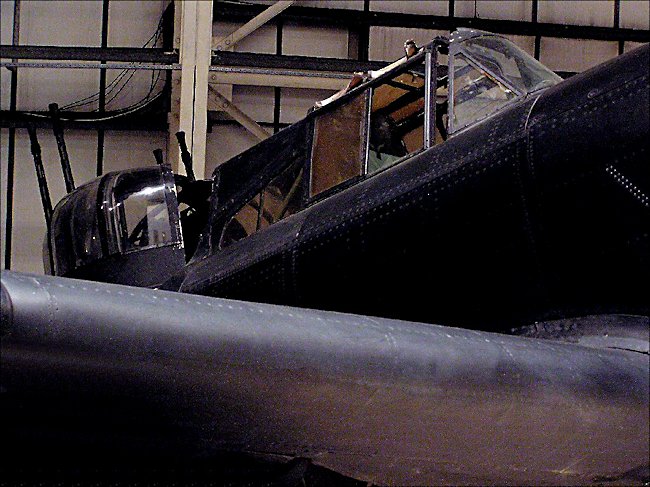 Photograph taken at the RAF Museum, Hendon, London NW9 5LL England
Boulton Paul Defiant books
Tweet