The AVRO 504 504B Fighter Bomber Biplane
The Avro 504 is most famous for bombing the Zeppelin factory at Friedrichshafen. It was designed by Alliot Vernon Roe in 1913 as an easy to fly lightweight, two-seater aircraft. When the First World War started a year later it was adapted for light-bombing and reconnaissance missions. It is also famous for being the first British plane shot down by the enemy on 22nd August 1914 and the first to machinegun troops on the ground. The single seat Avro 504B entered service with the Royal Flying Corps early in 1915. This version of the Avro 504 could store extra fuel and take part in long-range reconnaissance missions.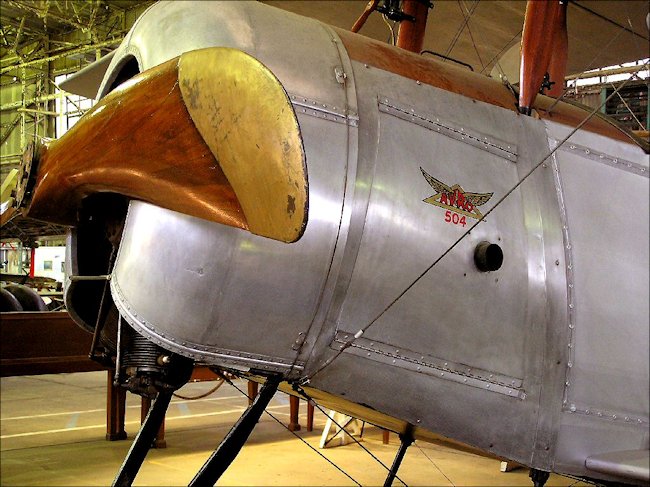 Photograph taken at the Brooklands Museum, Weybridge, Surrey, England
The Avro 504 was not a successful combat aircraft and they were withdrawn from the Western Front at the end of 1914 as newer faster planes were developed. In the summer of 1915 Avro 504B was withdrawn from front-line service. It was held on reserve in Britain to be used against Zeppelins when they bombed Britain. It was also used as a training aircraft for the rest of the war and around the world some were still being used at the start of the second world war. Nearly 9,000 Avro 504 aircraft of different variants were built.
Sir Alliot Verdon Roe (Founder of the AVRO WW1 fighters) built his first plane in Putney, South West London in 1907. A prize of £2,500 (over a million pounds in today's money) was offered for the first flight around the famous Brooklands Motor Racing Track. The first engine he fitted, a 6hp JAP engine was not powerful enough. He fitted a more powerful 24hp engine in May 1908. Roe used a tow rope attached to cars to test his flying machine along the finishing straight of the race track. In June 1908 he managed to get 150 feet into the air.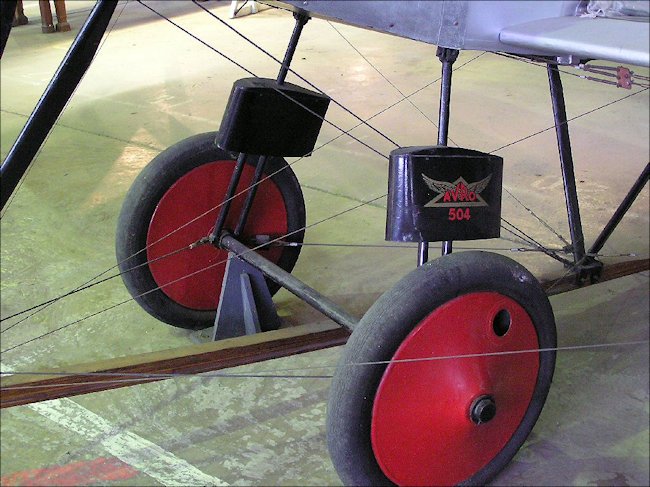 Photograph taken at the Brooklands Museum, Weybridge, Surrey, England
Alliot Verdon Roe was the first British Subject to leave the ground in an aeroplane of his own design. The original aircraft was destroyed in a sudden gust of wind very soon after its first flight. A.V.Roe carried on designing aircraft and formed A.V.Roe and Co Ltd (AVRO) in 1910. The company produced many excellent fighters and bombers. The most famous being the Dam Busting RAF AVRO Lancaster four engined heavy bomber. Hawker Siddeley merged with the company and they themselves became part of British Aerospace. This airworthy replica and exact copy of Roe's wooden workshop shed were built by the staff of the Brooklands Museum, Weybridge, Surrey, England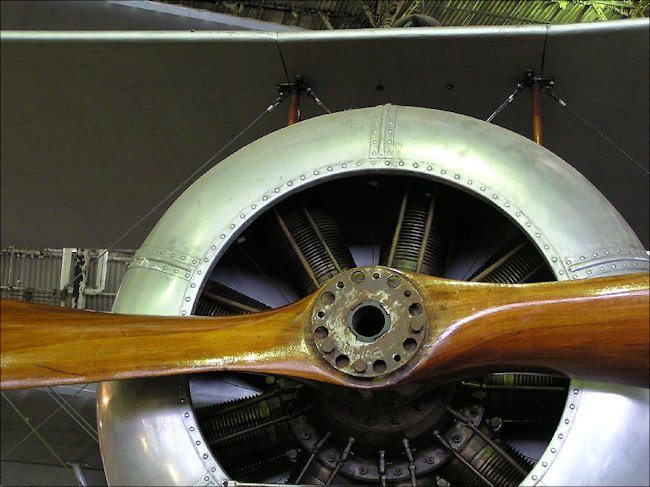 Photograph taken at the Brooklands Museum, Weybridge, Surrey, England
WW1 fighter books
Tweet