General Dynamics F111 Aardvark
The USAF General Dynamics F-111 was a multipurpose tactical fighter bomber capable of supersonic speeds unlike the subsonic B52 bomber. It could operate from tree-top level to altitudes above 60,000 feet. The variable-sweep wings allowed the pilot to fly The F111 Aardvark from slow approach speeds to supersonic velocity at sea level and more than twice the speed of sound at higher altitudes. The F-111 could carry conventional bomb as well as nuclear weapons. It could carry additional ordnance included combinations of bombs, missiles and fuel tanks. On external pylons on the wings .
The F-111's avionics systems included terrain following, target acquisition, communications, navigation, attack, and suppression of enemy air defense systems packages. The General Dynamics F-111A first flew in December 1964 and it became operational in October 1967.
They saw active service on bombing missions in the Vietnam War. One F-111 could carry the bomb load of four F-4 Phantom IIs. Over 4,000 combat F-111A missions were flown over Vietnam with only six combat losses. They also completed bombing missions over Cambodia, Laos and other areas in Southeast Asia against Communist forces attempting to oust Cambodia's government.
General Dynamics F-111 Aardvark were used in Operation Desert Storm in 1991 and completed 3.2 successful strike missions for every unsuccessful one. They dropped almost 80% of the war's laser guided bombs, including the GBU-15 and the penetrating, bunker-buster GBU-28. Eighteen F-111Es were also deployed during the operation and were credited with destroying more than 1,500 Iraqi tanks and armored vehicles.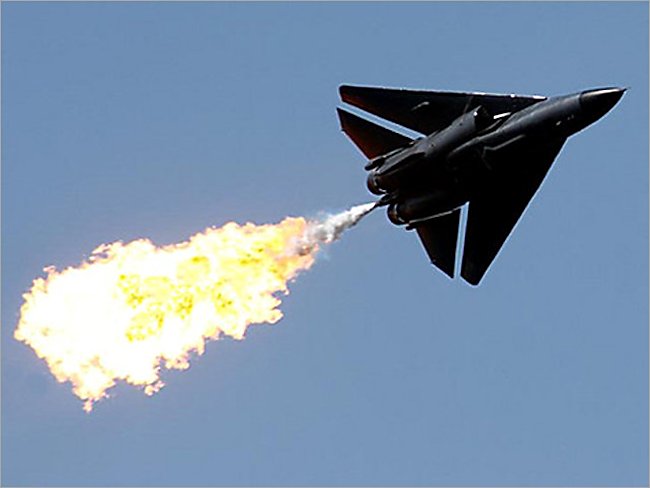 The General Dynamics F-111's were retired from active service in 1996 being replaced by F-16 Fighting Falcons. A few electronic warfare F-111s remained in service as EF-111 Ravens Suppression of Enemy Air Defense [SEAD] mission aircraft until replacement aircraft became available. Its name Aardvark was because of its long nose.