Douglas C-124 Globemaster II
The Douglas Aircraft corporation won the contract to provided a series of heavy transport aircraft for the United States Air Force After World War II. The Douglas C-124 Globemaster was a piston heavy transport aircraft. It was only built in small numbers. The aircraft was powered by four large Pratt & Whitney R-4360 piston engines producing 3,800 hp (2,800 kW) each. Lessons learned from the Berlin airlift were part of its purpose and design.
C-124 Globemaster was used during the Korean War, and was also used to assist supply operations for Operation Deep Freeze in Antarctica. It was an airlift workhorse during the early years of the Vietnam War. Sometimes known as "Old Shakey" the Douglas C-124 Globemaster could carry up to 200 troops, trucks, bulldozers, field guns and tanks. It had clamshell-type loading doors with a hydraulic ramp.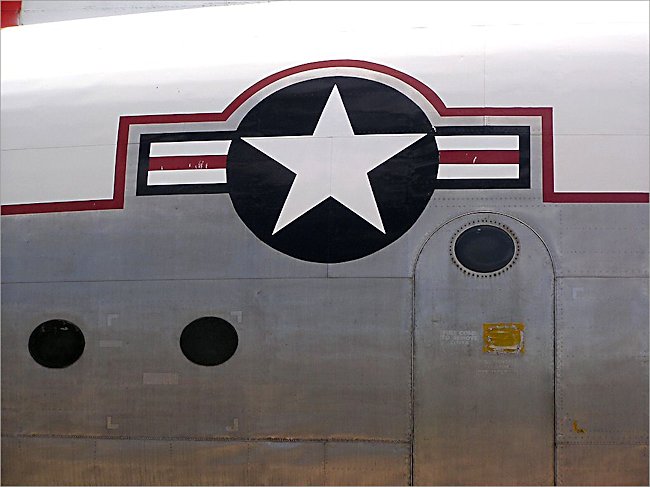 The USAF Douglas C-124 Globemaster was also used for refugee evacuation in the Congo and mercy flights to Morocco, Chile and elsewhere throughout the world following floods and other natural disasters. It had a top speed of only 320 mph and a range of 2,175 miles.
It was only in production for five years between 1950 and 1955. The C-124 was the primary heavy-lift transport for United States Air Force Military Air Transport Service (MATS) during the 1950s and early 1960s until the C-141 Starlifter entered service. The last C124 Globemaster was retired from the USAF in 1974.