The Hawker Harrier Jump Jet at the Gatwick Aviation Museum is build No. 712014. It's first flight was 28th May 1969 and was delivered on 2nd June 1969 to RAF. It was recorded as damaged Cat 4 but repaired. The Gatwick Hawker Harrier was modified into GR.1A on 22nd October 1970 and delivered on 24th February 1971 to the RAF. It was then delivered in March 1971 to RAF Squadron No.233 OCU, RAF Wittering
It was modified into GR.3 in April 1973 and delivered to RAF No.20 (F) Sqn. Delivered in February 1977 to RAF No.3 (F) Sqn, RAF Wittering Transferred in February 1979 to RAF No.1 (F) Sqn, RAF Wittering. In June 1986 it served with 3 Sqn in Germany. Although this aircraft XV751 is a GR3 and spent her active life with the RAF (3 Squadron) she was painted and marked as a Royal Navy aircraft. Close examination revealed the underlying colours and markings of her original owners. The final part of her service life was with the RN at Lee-on-Solent from where she was saved when that unit closed in 1996. Sadly the cockpit was "gutted", little remains in it. Also the engine was removed, it reputably went on to fly with the Indian Navy! She is now back in GR3 colours and 3 Sqdn markings.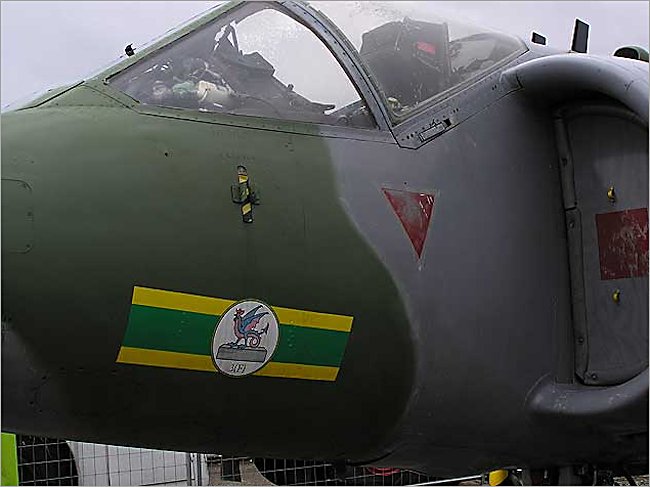 Photograph taken at the Gatwick Aircraft Museum next to Gatwick Airport Sussex England
Hawker Siddeley Aviation have been around for nearly 100 years in different forms. It made fighters and bombers for the Royal Flying Corps and later the RAF in World War One and World War Two. The Hawker Hurricane was developed in its offices in Kingston upon Thames, Canbury park Road near Kingston Railway Station near London. This was where the first plans for the Hawker Siddeley Harrier jump-jet were drawn up. Hawker's designer John Fozzard was put in charge of the development of the Harrier GR.1 After a long period of development the first Hawker Siddeley Harrier jump-jet flew on 31st August 1966. In 1977 Hawker Siddeley Ltd was nationalized and became part of British Aerospace (BAE) group. The "Hawker Siddeley Harrier" then became the "BAE Harrier".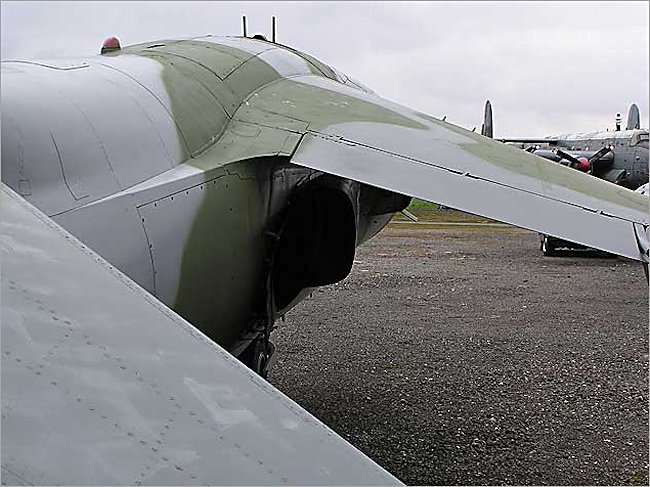 Photograph taken at the Gatwick Aircraft Museum next to Gatwick Airport Sussex England
Vertical Take Off and Landing VTOL is achieved by the four swiveling nozzles of the R.R. Pegasus engine on the Harrier. To cut down on fuel consumption it can launch as a normal aircraft but with a very short take off. STOL. To achieve VTOL the harrier diverts it's engine thrust downward using rotatable engine exhaust ports for vertical takeoff. It can carry air-to-air missiles, air-to-surface antiship missiles, rockets, and bombs. The GR Ground-attack versions of the RAF Harrier can carry two 30-millimetre cannons as well as rockets and bombs. The United States Marine Corp USMC use the Harrier and is designated as the AV-8. Arnold Schwarzenegger film "True Lies" is a great advertisement of the USMC's AV-8 Harrier's capabilities.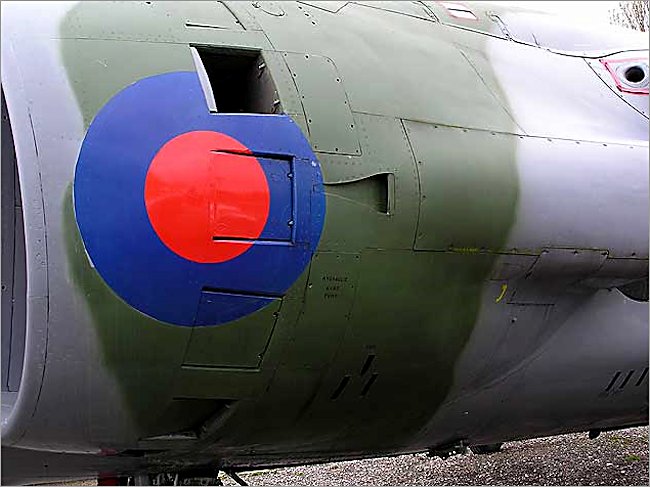 Photograph taken at the Gatwick Aircraft Museum next to Gatwick Airport Sussex England
The office building still remains but it has been turned into flats. All that remains of its historic past are small Hawker Hurricane propellers built into the wrought iron railings. This was the place that built the Hawker Hurricane fighter plane that helped win the Battle of Britain and change the coarse of Hitler's plans and all Kingston Council can do is make the housing developer add small decorative propellers to the outside iron work. It is criminal.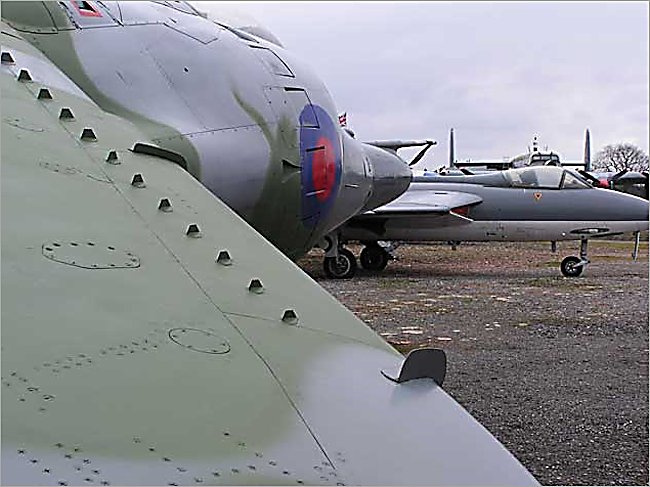 Photograph taken at the Gatwick Aircraft Museum next to Gatwick Airport Sussex England
Where is the museum dedicated to the Men and Women of Hawker Siddeley, the Hurricane and its wartime pilots? (Hawker Siddeley became part of British Aerospace in 1977) The Hurricane and The Harrier jump jet were constructed and developed at Hawkers larger plant near the junction of lower ham road with Richmond road in Kingston. This now is a housing estate. There is no museum there either. The council didn't even think of naming the new roads in honour of the company or the aircraft.
For News and information on visiting the Gatwick Aviation Museum go to their website at www.gatwick-aviation-museum.co.uk