Westland Lysander Reconnaissance Aircraft
The Westland Lysander or "lizzy" is a two-seat, high-winged monoplane, British Royal Air Force army cooperation, reconnaissance and artillery-spotter. To my knowledge there are now only two Westland Lysanders still airworthy out 1,650 that were built. The Lysander had a maximum Speed of 212 mph and a ceiling of 21,500 ft. Its range was 600 miles. The prototype was flown on June 15, 1936. In June 1938 the first operational Westland Lysanders were delivered to RAF No 16 Squadron.
Although it was the first British airplane sent to France as part of the British Expeditionary Force in September 1939 during WW2 it was soon withdrawn from frontline service as it was vulnerable because of its relatively slow speed. In November 1939 a 'Lizzie' shot down the first Luftwaffe Heinkel bomber to fall in BEF territory but many Lysanders were shot down before they were recalled.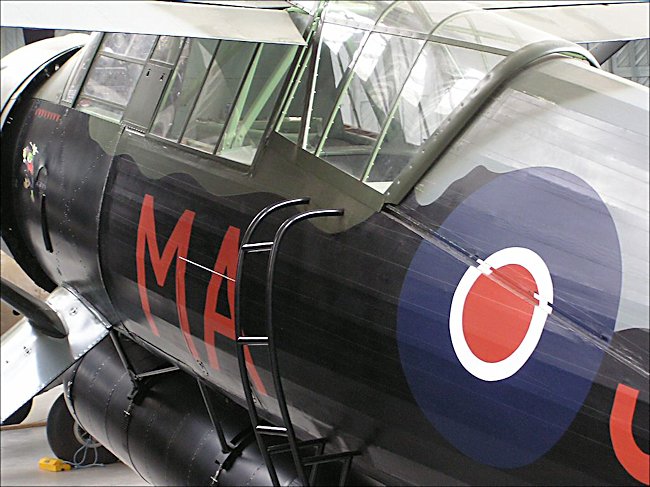 Photograph taken at the RAF Museum, Hendon, London NW9 5LL England
It was not scrapped as it found its own niche during the war. It became famous for its nocturnal flights over enemy territory dropping supplies and SOE (Special Operations Executive) agents behind enemy lines. It was fitted with a long range fuel tank and fixed ladder. The Westland Lysander also acted as a target tug, and was involved in spotting for air-sea rescue operations over the English Channel.
Westland Lysander books
Tweet