Consolidated Catalina PBY Flying Boat
During World War II, Consolidated Aircraft Patrol Bomber Y Catalina (PBY) were used in anti-submarine warfare, patrol bombing, cargo transport, convoy escorts, search and rescue missions known in the UK as air-sea rescue. No other flying boat was produced in greater numbers as the Catalina. The last Catalina retired from active military service was in the 1980s but Catalinas still fly today as air water tankers in firefighting operations all over the world. They land on water, refill empty tanks and then fly over forest fires and release their water to quench the flames. A restored "Cat" in World War Two livery can be seen flying at airshows.
The Catalina was designed by Issac M Laddon of Consolidated Aircraft and first flew 28th march 1935. It was introduced into military service with the US Navy in October 1936 and retired in January 1957. In total it is estimated 4,051 were produced. It had a slow maximum speed of only 193 mph (314 km/h) but the range was huge. It could cover 2,520 miles (4,030 km). Cats were normally armed with three 0.30 cal (7.62 mm) machine guns, two in the nose turret and one in ventral hatch at tail. It also had two 0.50 cal (12.7 mm) machine guns, one in each waist blister. Catalinas could carry 4,000 lb (1,814 kg) of bombs or depth charges, torpedo racks were also available.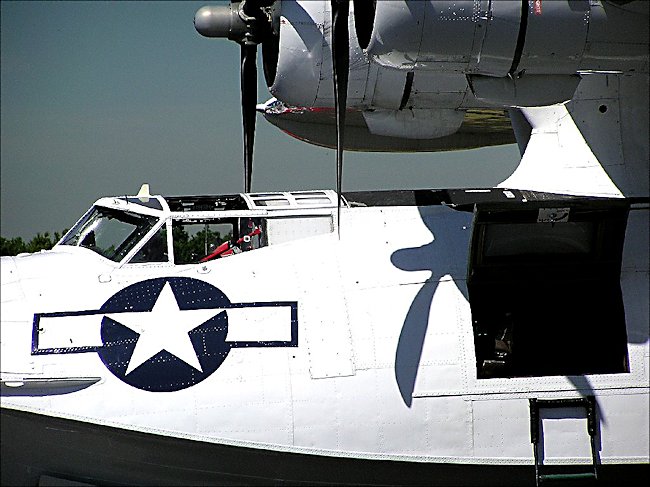 The Catalina PBY was designed to be a long range patrol bomber to be used to locate and attack enemy transport ships at sea in order to disrupt enemy supply lines and starve the troops of ammo, food weapons and fuel. The Catalina was deployed in practically all of the operational theatres of World War II. In the Atlantic Indian and Pacific Oceans Catalinas were used as anti-submarine warfare bombers as well as convoy escorts. By 1943, U-boats were armed with effective anti-aircraft guns. Two Catalina pilots won Victoria Crosses because of the way they pressed home their attacks on U-boats in the face of heavy fire: John Cruickshank of the RAF, in 1944, against the U-347 and in the same year Flight Lt. David Hornell of the RCAF (posthumously) against the U-1225. in total 40 U-boats were destroyed by Catalinas.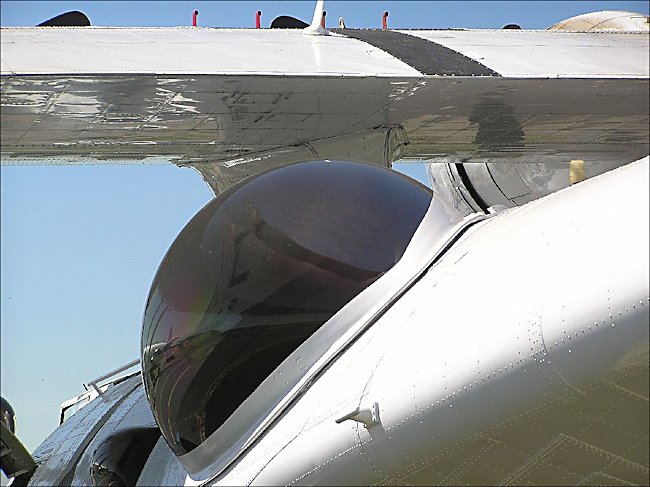 Their long range and parasol wing and large waist blisters allowed for a great deal of visibility. Catalina PBY's were ideal for maritime patrol. A RCAF Canso flown by Squadron Leader L.J. Birchall foiled Japanese plans to destroy the Royal Navy's Indian Ocean fleet on 4 April 1942 when it detected the Japanese carrier fleet approaching Ceylon (Sri Lanka). A flight of Catalinas spotted the Japanese fleet approaching Midway Island, beginning the Battle of Midway. A RAF Coastal Command Catalina located the German battleship Bismarck on May 26, 1941 while she tried to evade Royal Navy forces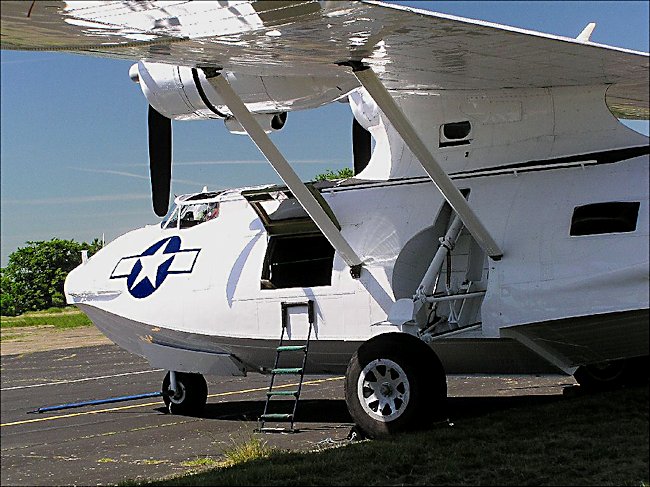 Black Cats were Catalina PBY's painted black used to operate as night bombers. In the Pacific they attacked Japanese supply convoys at night when the ship's crew felt they were safe from aerial attack. The Royal Australian Air Force (RAAF) also operated Black Cats as night raiders, with four squadrons Nos. 11, 20, 42, and 43. They also successfully flew mine-laying operations near the enemy coasts from 23 April 1943 until July 1945 in the southwest Pacific deep into Japanese-held waters. The mines blew up a few unsuspecting Japanese merchant ships and had the effect of bottling up ports and shipping routes. When a path was cleared through the mines the ships had to travel in the deeper waters and then become targets for US submarines. The RAAF Black Cats Catalinas regularly mounted night bombing raids on Japanese bases. Their motto was 'The first and the Furthest' as a testimony to their design and endurance.
Catalina Flying Boat books
Tweet