Vickers-Armstrong Wellington Bomber
The Vickers-Armstrong Wellington is not a sleek slim design. Affectionately named the "Wimpy" after a rotund hamburger eating cartoon character J Wellington Wimpy in the Popeye series of cartoons, the Wellington was the only bomber brought into service before the war began and that was still in service after the war ended. It's design was started in 1932 and Vickers produced the first Wellington in 1936. These aircraft were fitted with two Bristol Pegasus engines. Later Rolls Royce Merlins and Bristol Hercules engines were used. Over 11,000 were produced before manufacturing ceased in 1945.
It was designed at Brooklands racetrack and airfield in Weybridge, Surrey, by Vickers-Armstrongs' Chief Designer, R. K. Pierson. They were built at Weybridge, Chester and Blackpool. It was famous for it's immensely strong geodetic cross member construction developed by Dr. Barnes Wallis of the Dambuster bouncing bomb fame. In action it was able to absorb horrific damage and still remain controllable.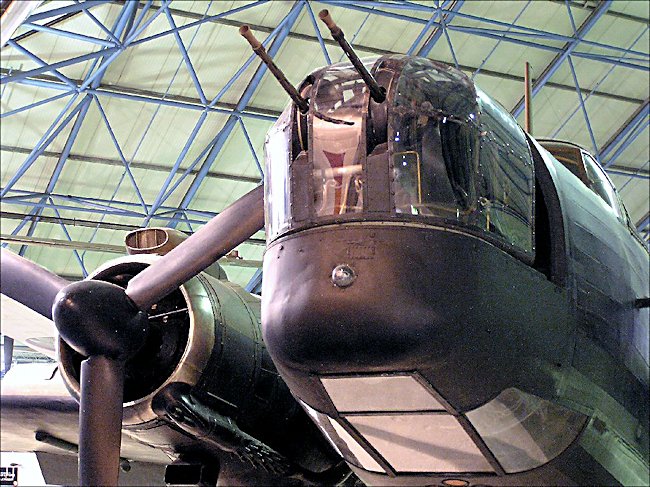 Photograph taken at the RAF Museum, Hendon, London NW9 5LL England
My Uncle flight sergeant Cyril Moore flew two tours as a rear gunner during the early years of the war. In his flight log there are a number of entries about the damage sustained by his and other Wellington Bombers that on most other aircraft would have been fatal. The most dramatic event was when the wing hit a barrage balloon cable and survived. To read his flight logs from training to end of tour in Italy after bombing Pisa CLICK HERE
The Wellington was armed with twin .330 machine guns in the powered nose and tail turrets. It also had 2 manually-operated .303 guns in the beam positions and could carry a 4,500 lb bomb load. Early daylight operation losses proved the inadequacy of the turret fire-power in fending off attacking fighters, the Wellington went on to build up a great reputation for reliability and ruggedness in night bombing operations. The Wellington Bomber has a maximum speed of 255 mph (411 km/h) and a cruising speed of 180 mph (290 km/h). The range was 1,540 miles with a full bomb load.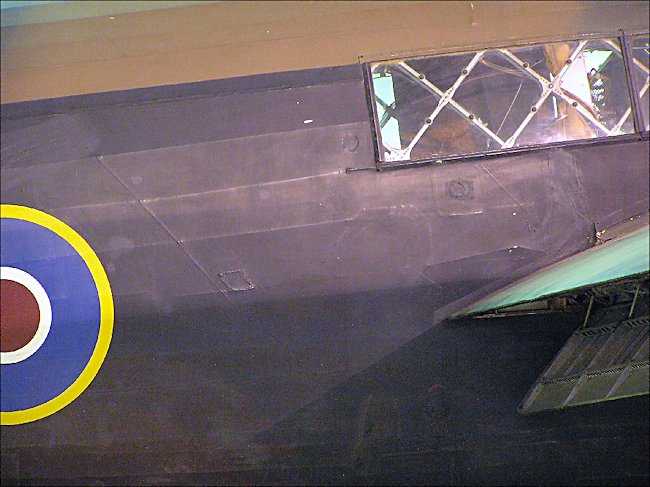 Photograph taken at the RAF Museum, Hendon, London NW9 5LL England
In 1932 the British Air Ministry sent out Specification B9/32 for a new bomber. Vickers proposed a twin-engine bomber that used a new geodetic construction that weaved individual struts of the fuselage structure to provide an incredibly resilient airframe, able to absorb tremendous damage, yet still light weight. The first prototype Wellington flew in June 1936 and was known as the Vickers Crecy when it appeared at the 1932 Hendon Air Display as such. The first production Wellington flew in December 1937. At the time it was revolutionary. It could carry three times the payload of the other Heyford bomber the then in service with the RAF.
The first squadron to receive the Wellington was No 99 based at RAF Mildenhall, Suffolk, in October 1938 and by September 1939 a further seven squadrons (Nos 9, 37, 38, 115, 149, 214 and 215), and all in No 3 Group, had traded their Heyfords and Hendons for Wellingtons.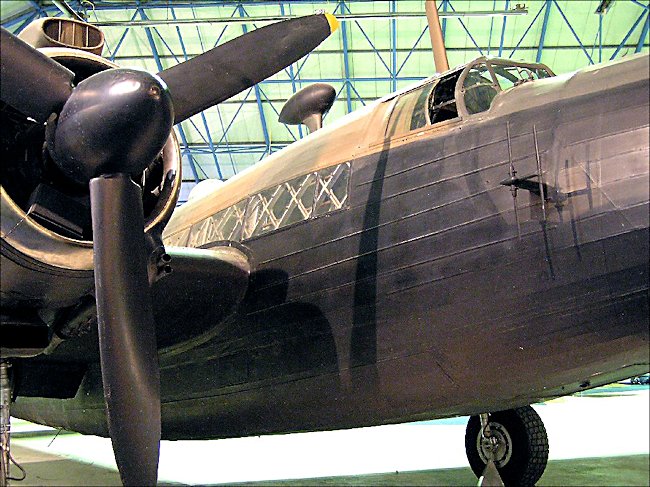 Photograph taken at the RAF Museum, Hendon, London NW9 5LL England
The type was principally involved in day operations, and the very first full day of conflict, 4 September 1939, saw 14 Wellingtons from Nos 9 and 149 Squadrons involved in action against the German fleet at Brunsbuttel. This and subsequent daylight raids were flown against steadily increasing fighter opposition and the losses mounted. Bomber Command's thinking of that time, namely that a concentrated formation of a bombers could defend itself against enemy opposition, was shown to be folly by two raids flown in December 1939. Night Bombing raids became the norm for RAF Bomber Command.
It had six crew members: pilot, radio operator, navigator, bomb aimer/nose gunner, tail gunner and waist gunner. Wellingtons would serve in Europe, the Mediterranean, North Africa and the Far East in various different roles including mine laying, troop transportation, submarine hunting, photo reconnaissance, pathfinding and of course bombing. You can find surviving restored Wellington Bombers at the Brooklands Museum and the RAF Museum Hendon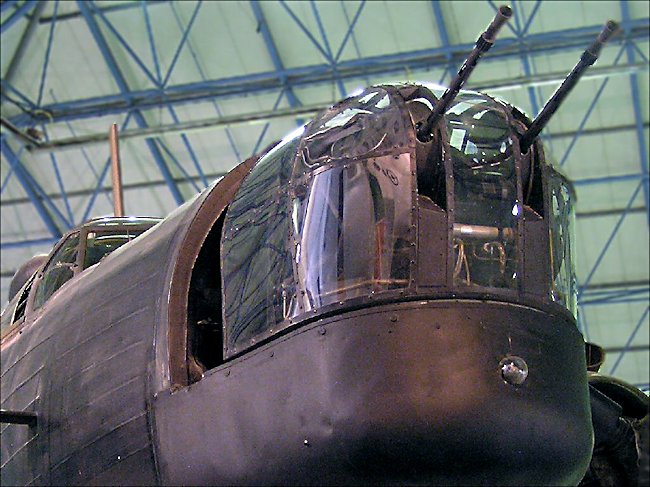 Wellington Bomber books
Tweet